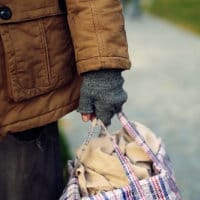 Throughout his journey as a Christian and a pastor, Joe Alvarez from The Avenue Church in Riverside, CA has learned that the essence of the church lies not in its physical structure, but in the love, compassion, and service we extend to our fellow human beings. In this 4-minute video, Joe shares his experiences working with the homeless community and discovering the true meaning of the church—one without walls, as taught by Jesus in Matthew 25:40.
"Truly I tell you, whatever you did for one of the least of these brothers and sisters of mine, you did for me."
We hope you feel encouraged and share this video with fellow church leaders and friends who might find inspiration in Joe's message!