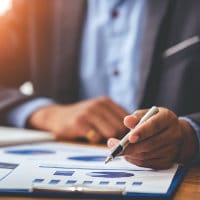 When God's people steward their resources effectively, they can make a lasting impact on their communities and further His kingdom. To that end, we want to introduce you and your congregation to a valuable resource for the Free Methodist Church community in Southern California. FM Financial is an organization that helps church leaders like you achieve your financial objectives through professional planning, investment management, and biblical stewardship principles.
FM Financial offers a variety of practical services for our Free Methodist community, including:
Estate Planning
Receive assistance in creating comprehensive estate plans that ensure your assets are distributed according to your wishes and in a tax-efficient manner.
Charitable Giving
Learn how to maximize your gifts and build on your foundation of faithful tithing to support the ministries close to your heart.
Investment Management
Get personalized investment advice based on biblical principles, ensuring that your investments align with your values and objectives.
The following video showcases FM Financial's services and offers an overview of their goal to help you achieve "Stewardship Well Done." We encourage you to watch and share it with your congregation.
If you would like to learn more about how FM Financial can help you and your congregation achieve your financial goals, please visit their website today or contact Carol Duberowski, Southern California regional representative, at 562-310-0148 or [email protected].
Together, let's embrace the power of biblical stewardship and make a lasting difference in the world.