Many of our church members in the African nation of Malawi have experienced the devastating consequences of Cyclone Freddy, and our Haitian brothers and sisters in Christ are facing intense violent social upheaval with many church members being forced from their homes. Funds are desperately needed to feed and support these displaced Free Methodists.
Help for Malawi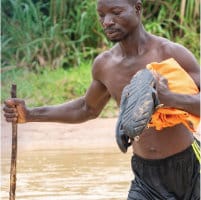 Cyclone Freddy was the longest-lasting tropical cyclone on record. According to international news reports, the cyclone killed more than 500 people in southeast Africa last month and earlier this month. In Malawi, tens of thousands of people are now homeless with 345,000 people affected by the heavy rains, floods and landslides.
Malawi Southern Annual Conference Superintendent Goodson Phiri reports that roads are blocked, houses have fallen, and people have died, including children. Households served by the Free Methodist Church's Great Commission Bible School are directly affected, and some students have had to seek shelter elsewhere. Students have also been sent home to assist their families who have lost their homes in the devastation.
Help for Haiti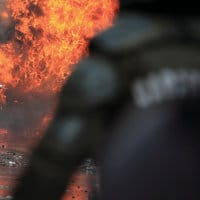 Meanwhile in Haiti, the gang problem has become so widespread that other countries are considering sending troops to help stop the widespread violence that has included targeting churches.
Bishop Eliodor Desvariste reports that Free Methodists in several conferences have been forced out of their homes by members of the Caribbean nation's increasingly powerful gangs, and several churches have had to close. Some church members are now forced to live outdoors in public spaces where kidnapping becomes even more of a danger.
Bishops' Crisis Response Fund
The Free Methodist Church is ready and connected to respond globally to the pain of crises as they appear.  The Bishops' Crisis Response Fund exists to help Free Methodists affected by natural disasters, famine and persecution. This fund allows the U.S. church to provide immediate, focused assistance through our church's local and international infrastructure.
Join us today.
Please put "Malawi and Haiti" in the comments box.