From worship albums to meetups for leaders, from (e)books to podcasts, the Free Methodist Church in Southern California is committed to resourcing, training, and supporting our leaders. Each month we highlight new and upcoming publications from our gifted conference authors, speakers, and media creators.
Anchored & Reaching Podcast – NEW!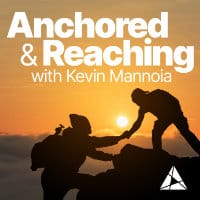 We're excited to announce our new podcast, Anchored & Reaching hosted by Kevin Mannoia. Each week Kevin invites us to engage with the world from a centered identity, committed to the mission of Jesus to see the Kingdom of God lived out among all people. Anchored & Reaching will challenge the way you think about your place and mission within God's Kingdom.
Series 1 – Your Identity is Your Anchor
In this 8 part series on "Your Identity is Your Anchor" we discuss how every pastor and Christian leader will confront tough times. The best response is not just being skillful at handling pressure, but having a sound identity formed with intention over time. That's where the power of Christian leadership and pastoral influence comes from.
---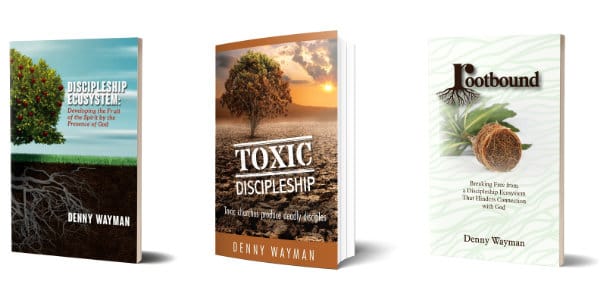 Discipleship Ecosystem by Rev. Dr. Denny Wayman
With over 40 years of ministry experience, Rev. Dr. Denny Wayman knows well the fruit that comes from churches and leaders that are deeply rooted in the soil of spiritual disciplines that ground us in God's ecosystem. He's also seen what happens when people attempt to lead from unhealthy ground, creating toxic environments that choke out the work of the Spirit.
Denny has written a trilogy of discipleship books that explore what healthy spiritual disciplines look like and how, without care, some church practices can lead to unhealthy behaviors. The entire set is now available from Light + Life Books in both printed and digital form and is a great resource for individuals and groups looking to plant themselves in the life-giving soil of God's grace.