Superintendents
Within the Free Methodist Church, superintendents provide for vision alignment and implementation, leadership development, and guidance for the administration and growth of the church. As of May 14, 2022 (Annual Conference), the conference has moved from a three person Superintendent Team to a single Superintendent.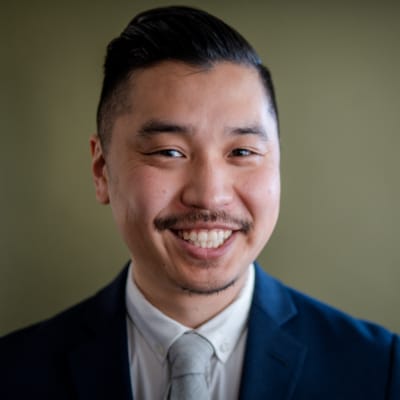 Jonathan Sato
Rev. Jonathan Sato was born and raised in the Free Methodist Church, his father a Free Methodist Minister in the Pacific Coast Japanese Conference (PCJC) who met his mother during a mission's trip to Japan where his mother was serving as the local Free Methodist translator. Jonathan attended Azusa Pacific University for both his undergraduate and graduate (M.Div) degrees and it was there that he met his wife, Jenn. They are blessed to parent three wonderful daughters; Adeline, Charlotte, and Eleanor. 
Jonathan has served the conference since 2013 as the Executive Minister and the Assistant Superintendent for Administration. In May 2022, he was appointed to the position of Superintendent.